What's Included In This Asset Protection Course?
Get access to over 70 in depth video lessons on asset protection planning and learn how to setup your own asset protection plan. By the end of the course you'll know the basics of how to setup your own asset protection plan.
(value: PRICELESS! Learn how to protect yourself from losing everything you own in a lawsuit)
Download 4 critically acclaimed asset protection ebooks and 4 examples of real life asset protection trusts! After reading all 4 books you will be prepared to implement and manage your own asset protection plan.
(value $5,753)
Get updates on changes in laws that might effect your asset protection plan and get updates on new asset protection strategies. Get this and any future updates as long as you stay an active member!
How Can This
Asset Protection Course Benefit Me?
This asset protection training course is for the wealthy, the soon to be wealthy, the entrepreneur, the business owner, the guy or gal who has worked their tail off to build a lifestyle using sheer grit and determination, smart moves and great thinking, even for those of you who were simply financially lucky.
Whatever the case, for every one of you out there that have enjoyed an ounce of financial success, there are a dozen individuals ready, willing and able to legally rob you.
Again, these individuals' are pecuniary parasites…professional takers because they depend on robbing the wealth of others for their own existence without making a useful or adequate return to society.
These are people who make a life for themselves by using the US court system to destroy the financial lives of others (lawyer, IRS, third party, creditor, etc.).
The function of this online asset protection course is to give you the means of stopping these parasitic individuals in their tracks.
To use one of our era's more popular buzzwords I want to empower you when it comes to keeping your assets safe.
When you are finished with this online course, you'll have enough practical, real world knowledge to protect your assets…absolutely.
I'll outline the steps you'll need to take to protect yourself from becoming a victim of even the most cunning financial vermin.
I will reveal to you the sine qua non, the bottom line essential facts, and information that is the foundation of rock solid asset protection. Once you take this course and know what these "secrets" are you will NEVER again have to worry about losing your hard earned assets to some professional taker (lawyer, third party, creditor).
What Others Have Said After Taking This
Asset Protection Course
"I went from knowing very little to (at the very least) having a solid basic knowledge of what is entailed in an asset protection plan. I appreciate it and hope to put it to use soon."
K.T.
"Rob,

 Thank you so much for making it possible to learn in your short course the important steps to asset protection. (Other information on the subject is so extensive and complicated and yours is in plain language and to the point) I am thankful for such good advice."
M. N.
"Thank you for the course. Although I have a graduate degree in Commerce, it was only after the course that I realized how much isn't taught about protecting your assets. It has certainly helped me to start developing an asset protection plan and in good time too, considering that I have just started in my accumulation of assets. It never occurred to me that all that I am working so hard for could merely be taken away in an instant especially if it isn't protected! Thank you Robert. This has undoubtedly been the one course in all my years of studying that has high practicality and multiple benefits."
Denzile R.
"You certainly have all the answers I so wildly sought. Neither the CLU courses nor state exams taught me as much as your online asset protection course did."
Wes, Business Owner
"When I lost a lawsuit for millions more that I was worth I nearly died. I thought my life was over and I had doubts that your asset protection planning would hold up. Well, after two years of trying and spending over $1 million in legal fees chasing me, my creditor (*fortune 500 company) gave up when its lawyers announced that they were no closer to getting my money than when they started. I settled with them for 7 cents on the dollar and my life is again back to normal."
Beatrice , Corporate Executive
"Rob, You changed my life. Without you I would have never survived my divorce. Hopefully, this is a once in a lifetime experience. At least I know that my money will be safe if I remarry… And best of all, I don't need to insist on a pre-nup."
Harry, Surgeon
"I knew I needed asset protection when I was sued six times in one month by six employees. What a wake up call. I'm glad I did that because years later I was sued again, by then I had an old and cold plan. They settled for less than one penny for each dollar they were after. I couldn't have done this without your books or training course."
Bob, Small Business Owner
Who is Rob Lambert and how can he help me?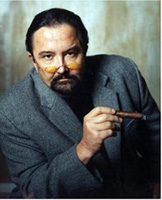 Rob Lambert has been a leading asset protection expert for over 30 years. He pioneered many techniques that are now standard in the asset protection industry. In the past, asset protection used to be only for the ultra rich.
Throughout this online training course Rob hopes to make asset protection available to all people. Regardless of how much money they have. Throughout this course Rob gives you the tools you can use to protect yourself, live long and prosper.
Rob's advice has been featured by some of the world's top media outlets and has consulted some of the wealthiest people and corporations on various asset protection matters.
Its taken Rob over 30 years to learn everything he knows about asset protection and now he's giving it all away in this asset protection course.
In the past, you'd have to pay some big wig attorney $1,000's of dollars…or go to law school to get all the information included in this course.
Should you risk not protecting your own family's assets…or should you risk $78 on learning how to make sure your nestegg stays safe?
There's no risk involved in trying the course. Take it for a test drive, download the materials and learn everything you've ever wanted to know about asset protection planning.
If for some reason your not happy with the course during your first 30 days access, just let me know and I'll give you a full refund. No questions asked.
Frequently Asked Questions about Rob Lambert's Asset Protection Course
Q: What's included in the Asset Protection Course?
Everything you ever wanted to know about asset protection.
72 Advanced Video lessons explaining various offshore and domestic asset protection issues.
3 Critically Acclaimed Ebooks on Asset Protection (Asset Protection in A Nutshell – 164 pages, Asset Protection Trusts: What they are, how they work and tax aspects 112 pages, Asset Protection in Financially Unsafe Times – 322 pages)
4 real life examples of working asset protection trust documents, an example offshore LLC operating agreement, a example family limited partnership agreement, tax forms and more!
The 10 most common asset protection mistakes and how to avoid them.
Updates on changes in laws that could affect your asset protection planning.
Monthly newsletters and important updates you need to know about asset protection related issues.
Q: How do I access the Asset Protection Course Material?
Once you sign up for the course your automatically logged into the members only area of our website and emailed a copy of your login information. You will have instant full access all of the videos, downloads and documents once your logged in.
Q: How much does the course cost?
The full asset protection course costs justs $78 per month to access everything with no restrictions.
"No Restrictions" means you get complete access to everything we have for just $78 per month. All of the videos, downloads and materials are yours to access whenever you want as long as your membership stays active. When ever you've learned enough you can cancel at anytime online through our members area or by emailing support@assetprotectiontraining.com and letting us know you'd like to cancel.
Q: Is there any recurring charges after I buy the course today?
Yes, every 30 days your membership stays active you will be billed $78. You can cancel at anytime. We're not asking for any type of long-term commitment.
Q: How do I cancel the course and not be billed any further?
At any time during your trial membership or later you can cancel your membership from within
your own account. You don't need to send an email, or make a phone call, or even submit a support
ticket. Follow these steps to cancel your account.
First you need to login be logged into Assetprotectiontraining.com
1. Once on the homepage, scroll down to where you see Cancel Course Enrollment under the red X, click the cancel button.
2. Once the page loads after clicking the button, Click Cancel one more time and you'll see a confirmation message that youre account will no longer be billed.
Q: How does the money back guarantee work?
I wasn't lying when I said no questions asked. Just let me know you weren't satisfied with the course in 30 days and I'll give you all your money back.