Offshore Asset Protection Strategy
The most completed info on Asset Protection Training. From learning to implementing a Limited Liability Company (LLC). Rob Lambert will guide every step of the way in forming the best Asset Protection for your Wealth.
Rob's preferred place for an LLC, Trust is Offshore in Belize. A small Central American country on the Tax Haven list. Cleared of the European Union's list of harmful preferential tax regimes.
What Rob says applies to any plan in any country whether it is done by me or any other person, Much of it is common sense.
Learn Rob asset protection rules or watch a video on the tax aspects of asset protection planning. The information is as relevant no matter who is doing your planning.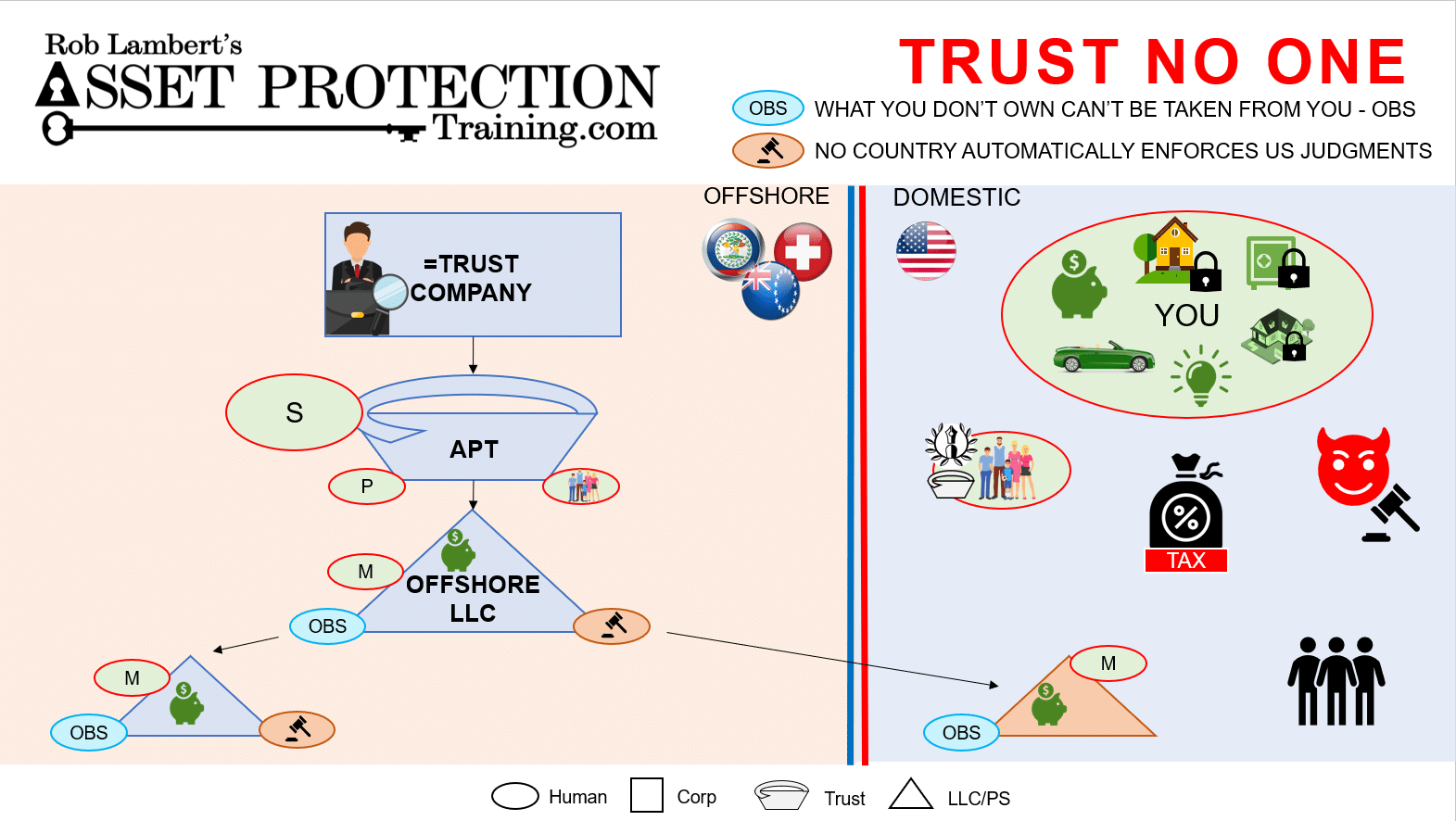 Settlor, Grantor, Trustmaker
Domestic Asset Protection
Domestic Protected Bank Accoun
Manager Managed Offshore LLC with Bank Account
Manager Managed LLC with Bank Account
Asset Protection Training