A Sound Asset Protection Plan Starts with Great Training
THE PERFECT ASSET PROTECTION OFFSHORE STRATEGY
15 Videos Explaining How Asset Protection Works – Keeping Assets Off Your Balance Sheet & Out of Dodge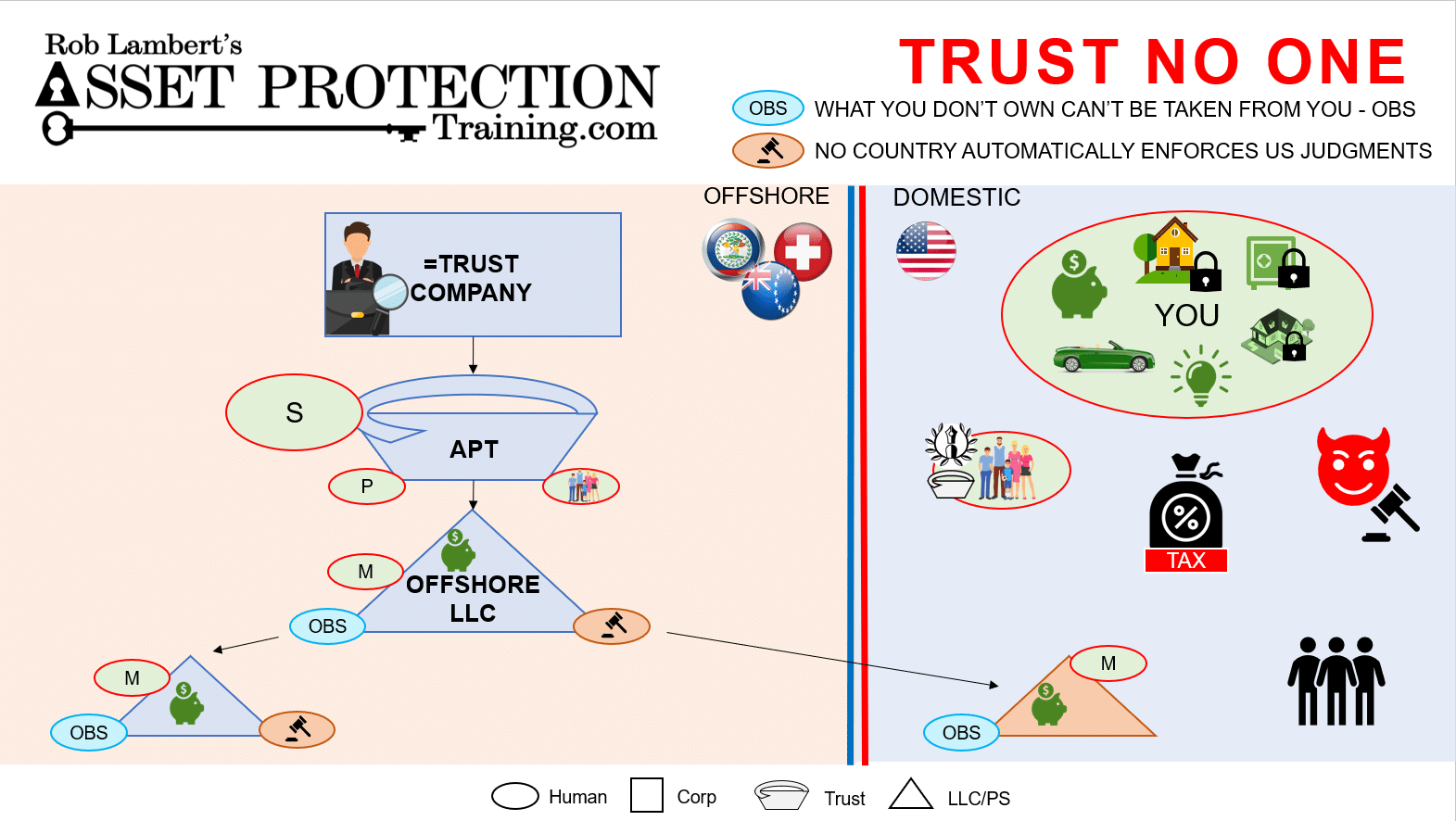 Settlor, Grantor, Trustmaker
Domestic Asset Protection
Domestic Protected Bank Accoun
Manager Managed Offshore LLC with Bank Account
Manager Managed LLC with Bank Account
Asset Protection Training
Set Up An Offshore Asset Protection Plan Today
Lets Put It All Together: LLC, Trust, Bank Account
By filling out the form on the right, get started on creating an Offshore Trust, Offshore Limited Liability Company LLC, and Offshore Bank Account and many other services; in one of the best country in the world for Asset Protection with great Jurisdiction.
My top choice is Belize, Why?
Time Zone (Belize run on Central Time (CT) for the US)
English is the first language
Sophisticated Asset Protection Laws
Registered trusts
Limited Liability Company's
and many more
If you are seriously ready to start protecting your wealth or start building wealth, let's talk!
Interactive Image Overview of the Strategy
Learn More about Offshore Asset Protection
Simply move your cursor over the highlighted areas of the image to find a video that explains that part of the Offshore Asset Protection.
Rob Lambert is an expert in forming Asset Protection Plan; he is not an Asset Protection Attorney. He is the guy who can explain why a Cook island offshore asset protection trust is better than a domestic asset protection trust.
It does not matter if you are a United States Citizen or Resident or resides somewhere else in the World. Adding an extra layer of protection goes a long way.
Let Our Experience Be Your Guide 
Asset Protection Training