AssetProtectionTraining.com exists to educate you so that you understand the fundamentals of all asset protection planning and  can avoid being scammed by the many dishonest promoters out there.
Remember Rob's first rule: Trust Nobody.
A little education will go a long way toward keeping you safe.
Look for new videos.  A promise I make: if you are seeking an answer and can't find it after watching all of the videos I will make a custom video answering your question.
Very Best,
Rob Lambert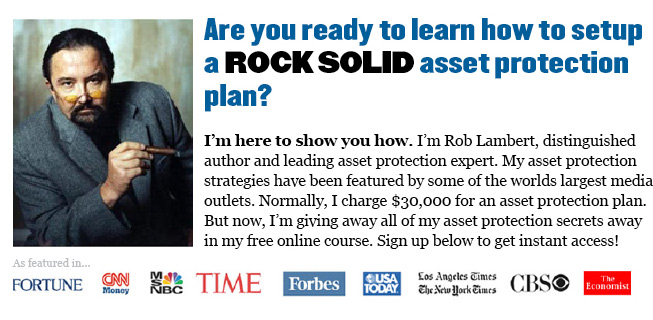 Question(s) or Comment(s)
Please let me know if you have any question or interest, by filling out form below:
[contact-form-7 404 "Not Found"]