Estate Organizer
by Karen Brenner
(164 pages)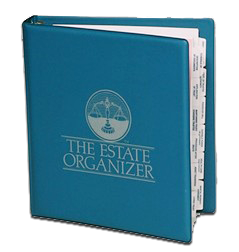 This estate organizer helps you keep track of important legal information about assets you own, financial information, trust info and more all in one place.

Download Here
by Rob Lambert
(164 pages)


See table of contents…
I will reveal to you the sine qua non, the bottom line essential facts, and
information that is the foundation of rock solid asset protection. Once
you read this book you will NEVER again have to worry
about losing your hard earned assets to some professional taker (lawyer,
IRS, third party, creditor, etc.).